Set of Six Mid Century Dining Chairs in the manner of Hans Wegner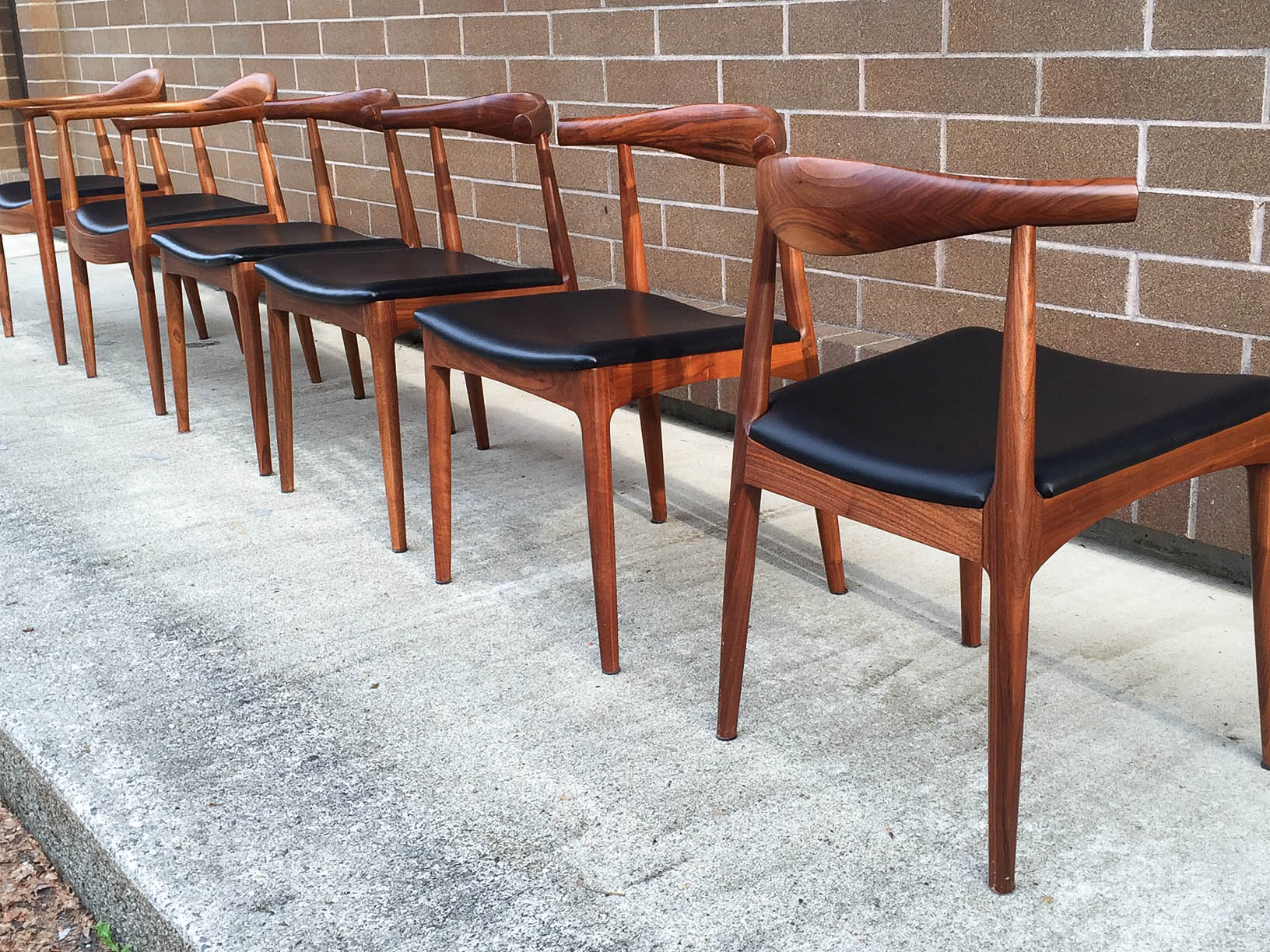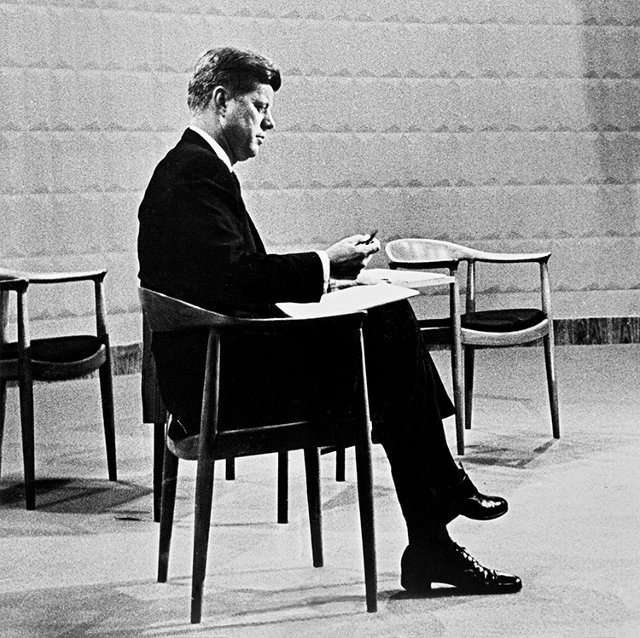 The chair made famous by President Kennedy (see last photo).
Look at the grain on this beautiful set of six dining chairs. The two captains chairs scream "The Chair" by Hans Wegner as they feature the interlocking finger joints in the chair back and tight joinery you'd expect of a Wegner piece. The remaining four are reminiscent of Wegner's ever popular, elbow chair. That said, we have not been able to find any makers marks and cannot confirm their orgin.
The black leather upholstery is in excellent shape with virtually no signs of abuse. The solid wood frames are in phenomenal condition with very few cosmetic markings, nothing that immediately draws the eye or stands out as a red flag.
No structrual issues to note.
email: Hi@midandmod.com for a shipping quote.